Mindful Hypnobirthing Course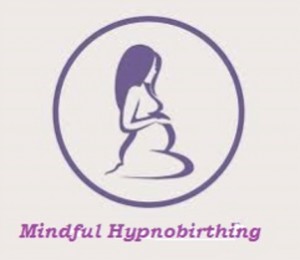 Birth is not only about making babies. Birth is about making mothers – strong, competent, capable mothers who trust themselves and know their inner strength (Barbara Katz Rothman).
Due to Covid this 5 week course now operates only remotely via Zoom. Fee €250 to be paid in advance via pay pal or online banking (details on request). To register txt your name and course type to 087 174 5723. Next online course listed below.
These Courses combine Mindfulness and Self Hypnosis in a unique way assisting mums in shifting their thinking from a state of fear, anxiety and apprehension to a state of greater calmness, confidence and control.
Content
During this course Mums will learn:
How the mind works and how the body responds to it.

To overcome fears associated with childbirth.

To Connect and bond more deeply with your baby during pregnancy.

How to use breathing techniques, self hypnosis and relaxation exercises.

To be in greater control of your body and birthing experience.

To be calm and present in your birthing experience so that you can make clear choices which are informed and not confused by fear.

To write your birth preferences for your medical team.

To use MP3 guided meditations and hypnosis recordings.
Course Venue and Fees
Rascill, Poles, Cavan.
Mon 5th of Nov 2018 8pm-9.15pm
Wed 31st of July 2019 7.30pm-8.45pm
Fri 9th of Aug 2019 7.30pm-8.45pm
Mon 11th of Nov 2019 7.30pm-8.45pm
Thur 12th of Nov 2020 7.00pm-8.15pm
Tue 12th of Jan 2010 7.30pm-8.45pm
Testimonials
I was informed about hypnobirthing by the midwife when I had my first appointment in hospital. I had informed the midwife that my sleep wasn't great. So I researched Hypnobirthing and completed a 5 week course. What I have taken from the course is a readiness and calmness. My sleep has also improved but that really is a secondary gain I got from it. I would recommend this course if anybody is having times where they are overthinking or worried about having a baby or going through labour.
Signed; J.K.
I found this course very helpful as it's my first baby. I don't really know what to expect when it comes to the birthing stage. This course has helped me to focus on the positive and look forward to meeting my baby. I find the meditation and hypnosis a relaxing tool to have through pregnancy, to take a time out and have some "me time". It helps me to relax and wind down. Michael has a very calming and soothing voice and the MP3 audios will definitely be coming with me to the labour ward.
Signed; Donna Pringle.
I genuinely feel more empowered and positive about my pregnancy journey and birth following the mindful hypnobirthing course. I can only say I'm delighted I did this course for myself and baby, I feel much happier and hopeful, having had a traumatic hospital experience with first baby. I was struggling to put that aside and concentrate on number 2 pregnancy. Michael helped me with this. I am very grateful to him. Thank you.
Signed: D. Fitzsimons.
Deposit Payment
To register and secure your place in the group class please txt your name, stating course type, to 087 174 5723 and pay your course deposit of 30 Euro using the button below. Remaining fee to be paid at the first class.