Cavan Hypnotherapy
Overcome Anxiety, Depression and Trauma
Hypnotherapy Explained
Hypnosis is a state of guided relaxation and focussed attention and, contrary to popular myth, does not imply giving the therapist control of your mind. Read more about
Hypnotherapy
and Michael Walsh's
Treatment
approach or
Contact
Michael with any of your questions and he will be happy to help you.
About Michael Walsh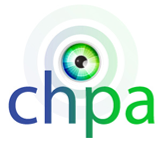 Michael Walsh is a retired Garda with 30 years experience of assisting and supporting victims while at their most vulnerable.
Michael's interest in hypnotherapy commenced in 1997 as a Dublin based detective when he was involved in several traumatic/critical incidents. During this time he completed a diploma course in hypnotherapy at Griffith College, Dublin and used various relaxation and stress management techniques to help manage stress at work. He found the benefits of his new knowledge enormous and commenced his own hypnotherapy practise to assist others.
Since 1997 Michael has continued to develop his knowledge and expertise working with professionals such as Dr Michael Yapko, Roy Hunger, Gil Boyne, Dr Joe Keaney, and Dr Michael Patterson. In 2002 he trained in the practice of Transcendental Meditation. He is registered with the Clinical Hypnotherapy and Psychotherapy Association and is bound by a strict code of ethics and supervision. Michael is fully Garda Vetted under the Children and Vulnerable Persons Act 2012 to 2016.
Michael is also a certified EMDR therapist and is a member of the EMDR Association of the UK & Ireland. EMDR is a none hypnotic integrative psychotherapy approach for the treatment of Post Traumatic Stress. It is recognized by the World Health Organization and the HSE as an appropriate intervention for the treatment of PTSD.
Clinics in Cavan, Asbourne & Blanchardstown