Personalised Hypnosis & Meditation MP3/CD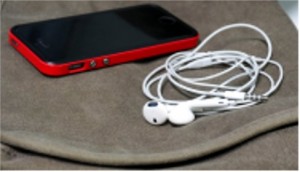 Do you need a little help managing or overcoming a problem but don't have the time or money to follow through with a face to face hypnotherapy programme. Then this service could be right for you.
For many people who would like to try hypnosis and meditation, listening to a recording in the comfort of their own home, or any other safe environment, may really appeal!
What is the difference between my recordings and general recordings?
When you buy a standard generic recording, it is recorded for mass appeal rather than for the individual in mind. So for example, the purchased generic recording may state "take your mind back to a time when you felt confident and really let that feeling begin to come back to you now…". The listener may have trouble remembering a time when they felt confident etc. However as part of my personalised hypnosis/meditation MP3/CD service you complete a detailed information form outlining your history, presenting symptom/condition and what outcome you seek. So the recording would go something like this, "now John, I would like you to take your mind back to when you scored that winning goal in your semi final, remember how Paul passed it through and you hit the ball straight into the top left of the post! Remember the elation and pride you felt deep inside as that ball went in, see your teammates running toward you now…"
Can you see the difference? To John, this would bring back amazing feelings of pride and confidence and because it is his memory, the feelings in hypnosis would be really magnified, and then we can lock in the feelings.
My personalised recordings can assist with a whole host of problems that you may face day to day, Including:
Stress/Relaxation

Confidence

Sports Performance

Exams/Tests

motivation

Business

Anxiety

Habits

Mindfulness
However there are certain symptoms / conditions that I wouldn't advise trying to treat using a recording, such as trauma, Bipolar disorder, personality disorders, phobias and panic attacks. Based on my 20 years of experience working with clients I believe such symptoms should be treated in the therapy room face to face. I will instantly let you know whether it is advisable to order a personalized hypnosis/meditation recording or to attend a health care professional.
How much is a personalised Hypnotherapy MP3/CD?
My Price is €35 for an MP3 recording delivered by email or €40 for CD recording delivered by post.
How do I order a personalised hypnosis MP3/CD?
Here is the process, outlined below:
1. Drop me an email at
cavanclinicalhypnotherapy@email.com
requesting a personal hypnosis/meditation recording.
2. I will reply and arrange a suitable time for you to discuss over the phone the details of your symptom(s). Following this information gathering I will formulate a strategy for your personalised recording.
3. On receipt of your payment via pay pal on my website your personalized hypnosis MP3/CD is forwarded to you within 3 working days.